In the Blackjack game you need to accumulate cards with point totals as close to 21 without going over 21. Face cards (Jacks, Queens and Kings) are worth 10 points. Aces are worth 1 or 11, whichever is preferable. Other cards are represented by their number.
In playing you need to beat the dealer without busting. The winner is the one closest to 21 without going over. In a home game with a table and a dealer you can sit about six players and the cards are placed in a card dispensing box by the dealer called a "shoe". The dealer gets two cards one face up and one face down, and each player is dealt two cards – face up. Players can stay or get more cards. When everyone is finished getting cards the dealer turns up his turned down card. If  his totals more then 17 he has to stay and then the winner of course is the one closest to 21.
If you make a total of 21 with the first two cards (a 10 or a face and an Ace), you win automatically. This is called 'Blackjack'. If you have Blackjack, you will win one and one-half times your bet unless the dealer also has Blackjack, in which case it is a Push or a Tie (or a Stand-off) and you get your bet back.
Do you have some comments about Blackjack? let us know
As summer draws to a close we all look forward to the Holidays.  We at  abouncybear.com do also. In that regard we carry a full line of party supplies, among  and including casino supplies. Hosting a casino event as a fundraiser is much more fun then having a bake sale, or a  car wash for instance.  If you are interested in hosting a  neighborhood fundraiser you should first call the town clerk and ask about rules. If she cannot help you she can at least point you in the right direction.
These days there are a lot of online casino games but, nothing beats the real thing. We have a  roulette table for for rent, dealers for hire, poker tables, poker tables, blackjack tables, and craps tables. Of course we carry chairs and regular tables and tablecloths as well as some neat lighting to go along with your party. We also have professional poker dealers for hire starting at about 30 dollars an hour.
Casino type parties are also great for anniversary type parties too. What to start with – well poker of course!
Interested? in learning more? Leave a comment! we'd love to hear from you
Ever wondered how long someone could bounce in a bounce house non stop?  Well, I have. My grandson upset my best friend Lois one 4th of July in Buena Vista by bouncing for seven hours straight. Well, bouncing, .. he and a friend also did a lot of flips and somersaults. I can remember the teacher in her freaking out, "He is going to hurt himself, and he needs to get out and sit down for awhile" and " He hasn't had lunch". Me – well I just laughed. I knew better. I knew he would sleep good that night and be absolutely fine.
So what is the record? Try this article
Moon Bounce Team Awaits Certificate. The record for "Longest marathon on a bouncy castle (team)" is 25 hr 25 min 25 sec, set by Will Scogin, Patrick Taylor, Miller Wright, David Wilson, Forrest Haynes and Jimbo Wilhite (all from the United States) at Northridge High School, Tuscaloosa, Alabama on October 10-11, 2008.
So therefore I leave you with this thought – do you think you can beat the record?
What do you think? Could you beat the record? Comments
Halloween is right around the corner and hopefully our weather will hold. Below is a Science video with a few ideas for Halloween. If you want to see some local events coming up try events and party ideas We of course rent black lights and all kinds of stuff to make your Halloween fun. Any of our bounce houses can be decorated with spider webs and plastic scary spiders too.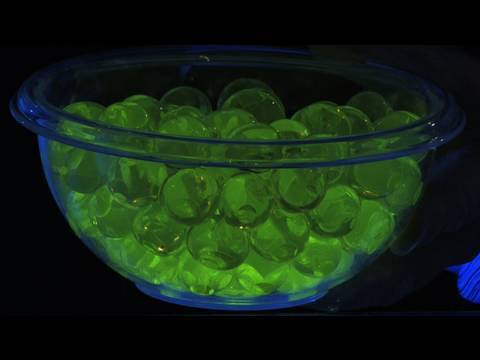 Got something to share? leave comment or question?????
Halloween is right around the corner, and here are some fun ideas from HGTV for party games for kids, and well of course – don't forget to set up a bounce house outside too. Our bounce houses are good to about 50 degrees. The kids don't even notice the cold and you can cover the outside of the bounce with fake spider webs and big plastic spiders too, add a black light and you are all set and sure to be the hit of the neighborhood.  You could also add our human spider wall if its warm enough.
What do you think might make a great Halloween outside party for kids? leave a comment
Many people don't know that we carry tables for rent, chairs and beautiful white tablecloths. The rectangular tables are folding banquet tables and can seat comfortably six adults.  There are also five foot round tables. There is also a beverage fountain to rent complete with recipes.  Our  chairs are black folding ones.
Very often when you have a big event, like a wedding or anniversary party you simply do not have the chairs or tables to accommodate your planned attendance. Would you not like to have them delivered to the door of the event and picked up there after the event is over?
If it is an outside event we also have canopies that are ten foot by foot that you can rent?
Have a question? Please ask or Comment
The weather is getting cooler. Its still early enough to have an outside party. What about a football party? You could get a bounce house for the kids and one of our free standing or table top heaters.
Then invite your friends and BBQ and have fun watching the game while the kids are occupied in the bounce house. This is a perfect way to spend a Sunday afternoon. The heater will keep everyone cozy, although, kids bouncing don't seem to complain about being cold.
We have a new hot dog machine in which you can cook up to 24 hot dogs at once for rent also. And of course tables, chairs and a snow cone machine for the kids. Of course it goes without saying that you should have a cooler stocked with beverages, Having a computer set up and online and ready to go might also be nice so the guests can check on different things.
You can get specialty theme items from NFL Football Parties
Leave us your thoughts here
Its kind of like splat. If you put on one of the suits that come with this interactive blow up game, and take a running leap toward the back wall you never know how you will end up.
This is a game for the active four year – to maybe ten year old crowd. They would appreciate it the most. Kids in this age group are usually silly and giggly and with this game there is a lot to giggle about.
The suits that rent with this unit come in different sizes.  It has been my experience that boys in certain age groups love to do flips.
Make sure you have your video camera ready and let the kids have at it. It should tire them out and produce some nice blackmailing video for when they are older.

What do you think about this game? Comments
What is inside a obstacle bounce house? and why is it called that?  Well, the obstacle bounce house usually has a bounce area and a slide, some have tunnels and climbing walls. These things are huge and cumbersome and take a few people to set them up. However they are a blast for kids and adults too. There is something fascinating about this kind of unit. Kids love crawling  through tunnels and climbing over obstacle courses. One is thing is for sure , a good afternoon on one of these units is guaranteed to tire a child out.
These units however are very heavy. The one I had for a year was like a big beached whale when it was folded up, and had to be moved with a fulcrum system!  They are worse when they are wet. They are also not the easiest to clean. These large units do however usually come in pieces that are  hooked together with velcro.  Also they usually require more then one blower to be inflated – hence they require more electricity to run. They need a lot of flat ground room to be set up in.
With all the problems they have – still these units continue to be popular – because they are  a heck of a lot of fun.
There are some really neat lighting fixtures that we rent.   For a eerie effect you should consider lighting, for a Halloween party. Now I am not talking about your traditional lights. We have for rent, the Gobo Image Machine, that allows you to take any image you want and display it across the floor, wall or ceiling of your event.
Then we have LED effect cube furniture that is a great way to spice up the event. These have a spooky appearance. We carry them in cube or rectangular tables. The tables also have a clear top to set your drinks on
We  also have black lights, and laser lights. There are inflatable totems that have a eerie whitish glow and an imaginative person could drape them with black Halloween spider webbing for a great effect – or lettering with outlandish graveyard sayings. We also have bubble machines which the kids and adults love.
Do not buy a Fog Machine – you can rent one from us for forty dollars for the day and we will set it up for you. Fog release can be manual or set by a timer.
Plan a eerie and spooky Halloween party Got an idea? or want to comment?